Why choose Shield
Incorporated in the UK in 1986, Shield Security applies the extensive experience of its qualified staff to provide high-quality, personalised security solutions to ensure that you, your employees and your assets are safe whether they are at home, at work or on the move.
Our clients range from multi-national companies to individuals and pride ourselves on delivering excellent customer services to all, Shield's commitment
ensures that customers receive the highest level of service to create and maintain lasting relationships based on trust and shared objectives.
Latest security solutions at competitive prices
Based in its HQ in Aldershot, Hampshire, Shield Security is proud to offer its customers tailored security solutions that address individual needs at competitive prices.
Our services include manned guarding, mobile security patrols, key holding and emergency response, CCTV remote monitoring, VIP protection and locking and unlocking of premises.
We also offer a comprehensive security training and consultancy service, adapted to your needs. All services are executed by specifically trained and licensed officers, and are available 24 hours a day, 365 days a year.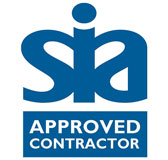 Is everything you value secure?
Are the current measures you take adequate to safeguard against intrusion? We are only a phone call away! Contact Shield Security Services today for a free, no-obligation security evaluation!